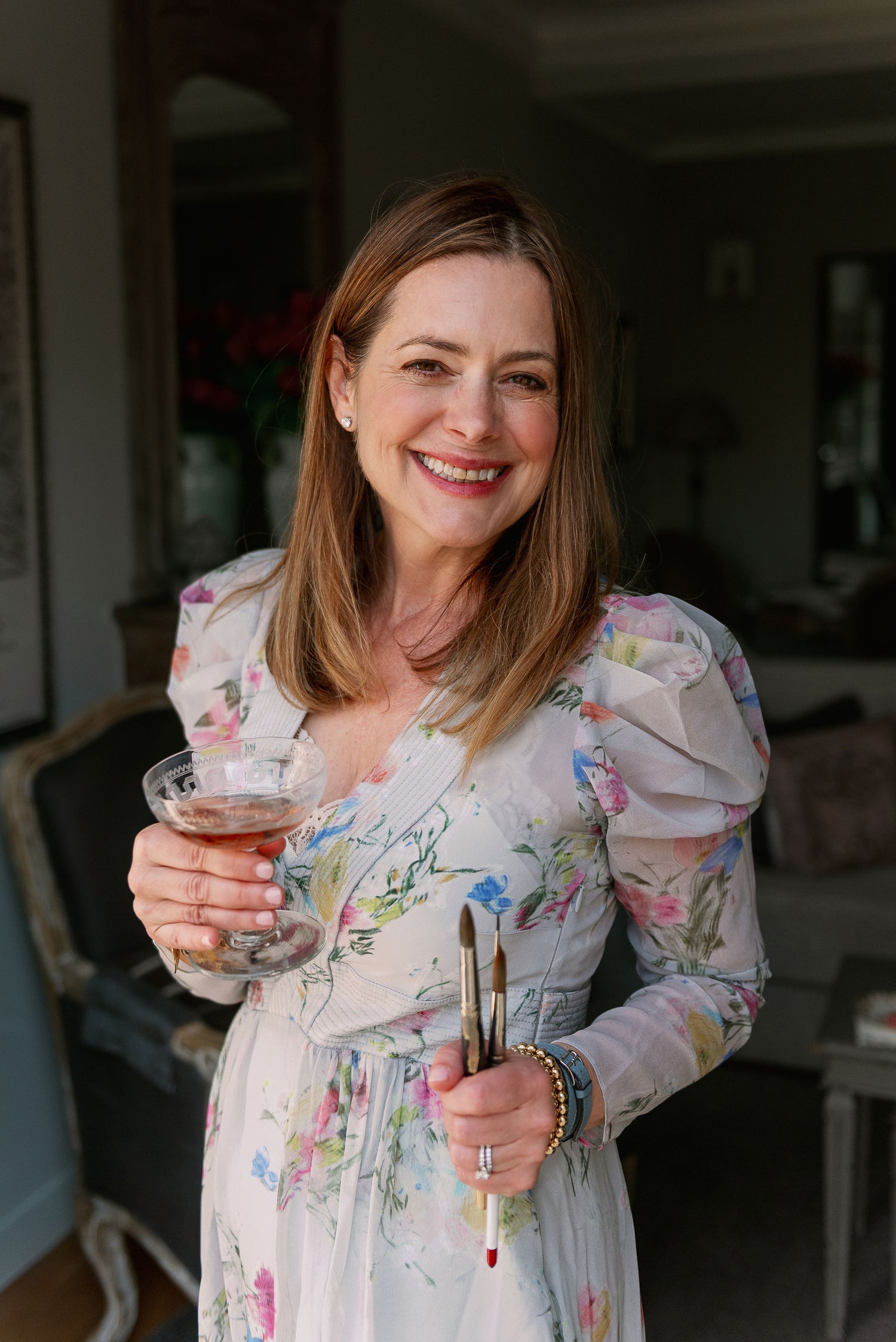 About Jeanne
Jeanne McKay Hartmann is an artist and illustrator known for joyful, vibrant watercolors that capture the beauty of both every day life and a world of adventure. Her customers love to collect her paintings in multiples and she is a favorite of Lifestyle Retailers in the US and France. Jeanne's work has been featured in magazines such as Better Homes & Gardens and by brands such as Draper James, J. McLaughlin and Laurent Perrier champagne.
Work with me
"I have been a fan of Jeanne's dreamy, beyond beautiful work long before we started showing it at Watson Kennedy. Each captures a moment in time, turning the ordinary into extraordinary. Whether it be a bundle of flowers, a bowl of oranges and grapefruit, or a platter of oysters, Jeanne captures them all with glorious detail."
Jeanne's love of art started with her mother, whose handbag always held a box of crayons. Portraits of Queen Elizabeth, the family dog and flowers drawn on paper placemats in restaurants were her first works.

A native Pacific Northwest girl, Jeanne lives in Seattle with her husband and their Westie terrier, Georgie, when she's not packing her brushes and sketchbook for Paris, Nantucket, Sun Valley or other faraway places.