Jeanne's watercolors are staples in my home. She chicly captures both the charm of ordinary objects and idyllic places with a distinctive warmth. Whether it's a collection of her topiaries on a side table, blush Paris windows immersed in blooms as the centerpiece of a gallery wall, or a sketch of a classic Veuve bottle that rests on a bar cart, her paintings are celebrations and conversation pieces surrounding life's beauty and simple joys. Each time a watercolor catches my eye, it makes me smile and dream.
From the moment I first saw Jeanne's watercolors, I became captivated by her gift of portraying things and places I adore—flowers, Paris, Italy, bicycling and of course champagne.
Her charming, whimsical collections not only evoke memories, they are also an invitation to dream about new places. My garden flowers may fade and disappear, but her enchanting florals bring me joy every season.
I love Jeanne's art and always look forward to adding to my collection.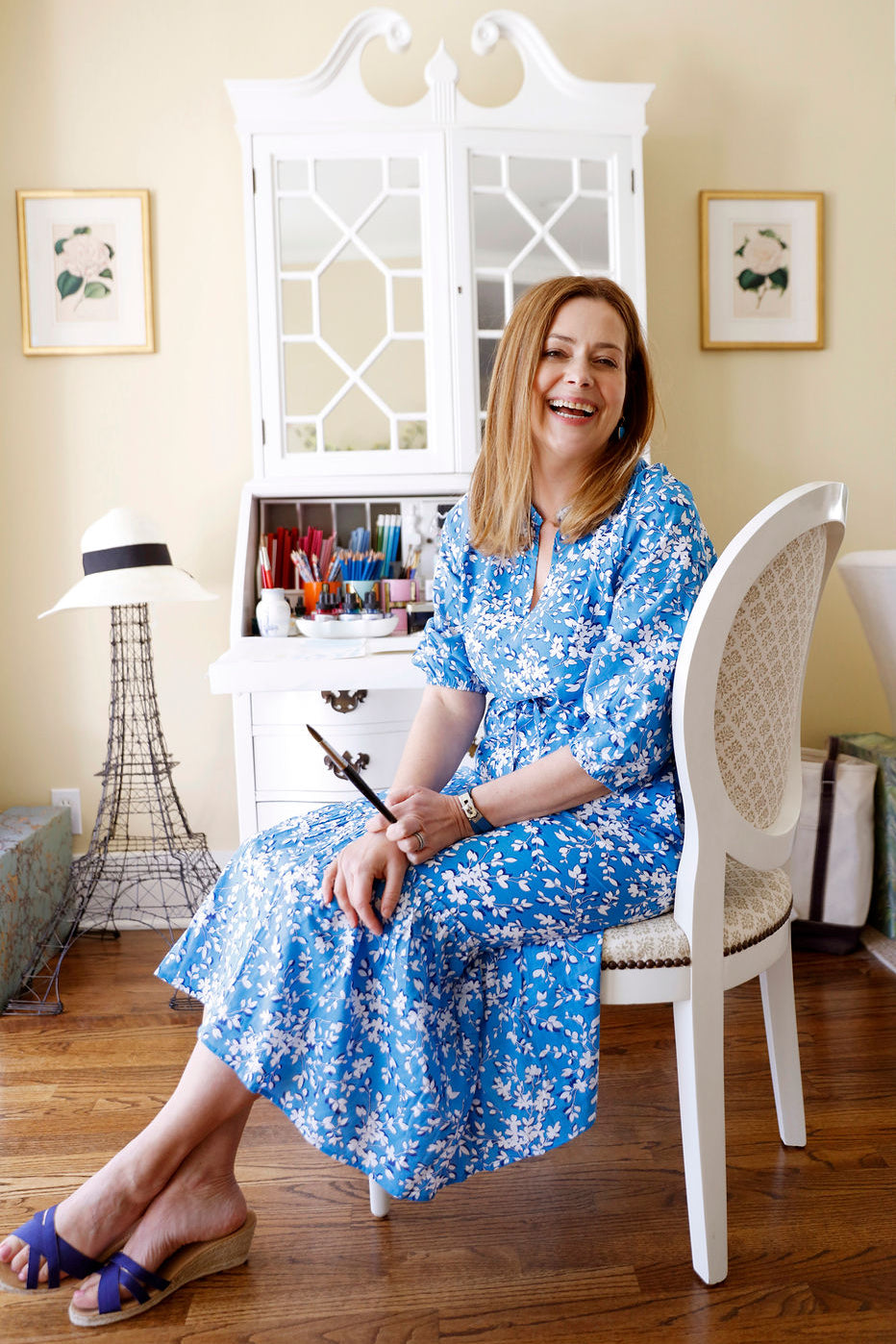 From then to now...
Jeanne's love of art started with her mother, whose handbag always held a box of crayons. Portraits of Queen Elizabeth, the family dog and flowers drawn on paper placemats in restaurants were her first works.
Read Jeanne's story
J. McLaughlin Collaboration
We have loved collaborating with and getting to know Jeanne through the years. 
 Jeanne's affinity and knowledge of the J.McLaughlin brand shows in her artwork which perfectly captures our stores, aesthetic, community, and spirit.
 Jeanne has also acted as a J.McLaughlin ambassador—traveling to our communities for events and helping ideate artwork concepts.
Work with Draper James
We've followed Jeanne's career for several years now. Her work has been featured on the Draper James socials many times, to the delight of our brand fans. She's not just a pleasure to work with...she takes the time to get to know you and the brand. We have a painting of hers proudly on display in our Nashville Flagship!