Explore My Studio
Welcome to my home studio! I'm so glad you're here. About a million years ago in my former gray cubicle corporate life, I wrote a description of what this space would look like. Fast forward to now, and my creative homebase looks so much like the one I envisioned - right down to the French doors leading out to a garden and the terrier who likes to sleep under my chair.

It's not big - about 10 x 7 feet - but it's filled with things that inspire me. From the used secretary desk that just needed some love and a coat of white paint, to the flea market vase commemorating Queen Elizabeth's coronation that corals all my Micron pens, and the Ladurée boxes from Paris trips that now hold paint tubes.

There's something about painting at home that makes my work all the more personal, and I hope that if you've dreamed of carving out a little creative space to call your own, mine will give you some ideas and inspiration.

Thanks for visiting!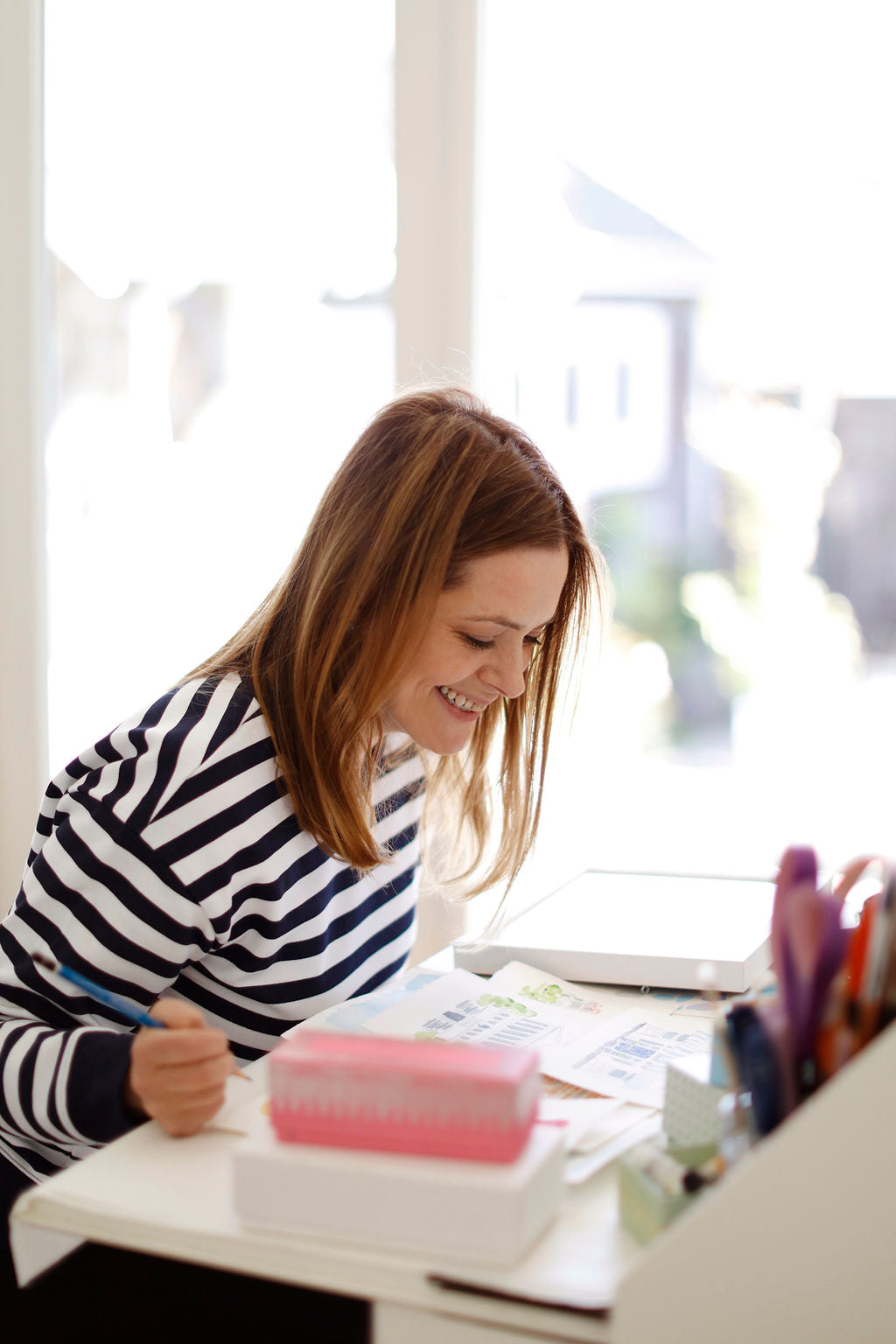 Artist. Illustrator. Dreamer.
Jeanne McKay Hartmann is an artist and illustrator known for joyful, vibrant watercolors that capture the beauty of both every day life and a world of adventure. Her customers love to collect her paintings in multiples and she is a favorite of Lifestyle Retailers in the US and France. Jeanne's work has been featured in magazines such as Better Homes & Gardens and by brands such as Draper James, J. McLaughlin and Laurent Perrier champagne.
More about Jeanne